Retroactive Funding is a unique opportunity for artists and creators to get rewarded for their contributions to the growth of the Optimism collective.
Since Sound launched on Optimism in June, 215 ETH was made by more than 700 artists across thousands of mints.
With Sound opening for all artists globally in July, this trend has solidified. Dozens of songs and albums have been minted on Optimism, driving mints, collectors, volume, and culture to the Ethereum L2.
Here are a few of our favorites:
Whether you've dropped a song, an album, a game, or any other project on Optimism, Base, or Zora Network, you should consider applying for the RetroPGF 3.
30M OP (currently worth ~$35M at the time of writing) will be allocated across different categories, and this is the first time that artists are included explicitly by Optimism as eligible recipients of the Retro.
To learn more about Optimism - check out our podcast with Binji from OP Labs, and our Optimism starter pack.
In this article we'll cover:
What is Retro Funding?

How it Works

Selecting your Category

How to Apply
Let's dive in.
​​*This post will be included in Invest in Music's Retroactive Public Goods Funding proposal for Optimism.
---
What is Retro Funding?
Retroactive Funding is one of the key tools used by the Optimism Collective to recognize and reward community contributions to their ecosystem.
In this 3rd round of Retroactive Funding, 30 million OP tokens will be distributed among contributors who have driven adoption and growth of the Ethereum L2.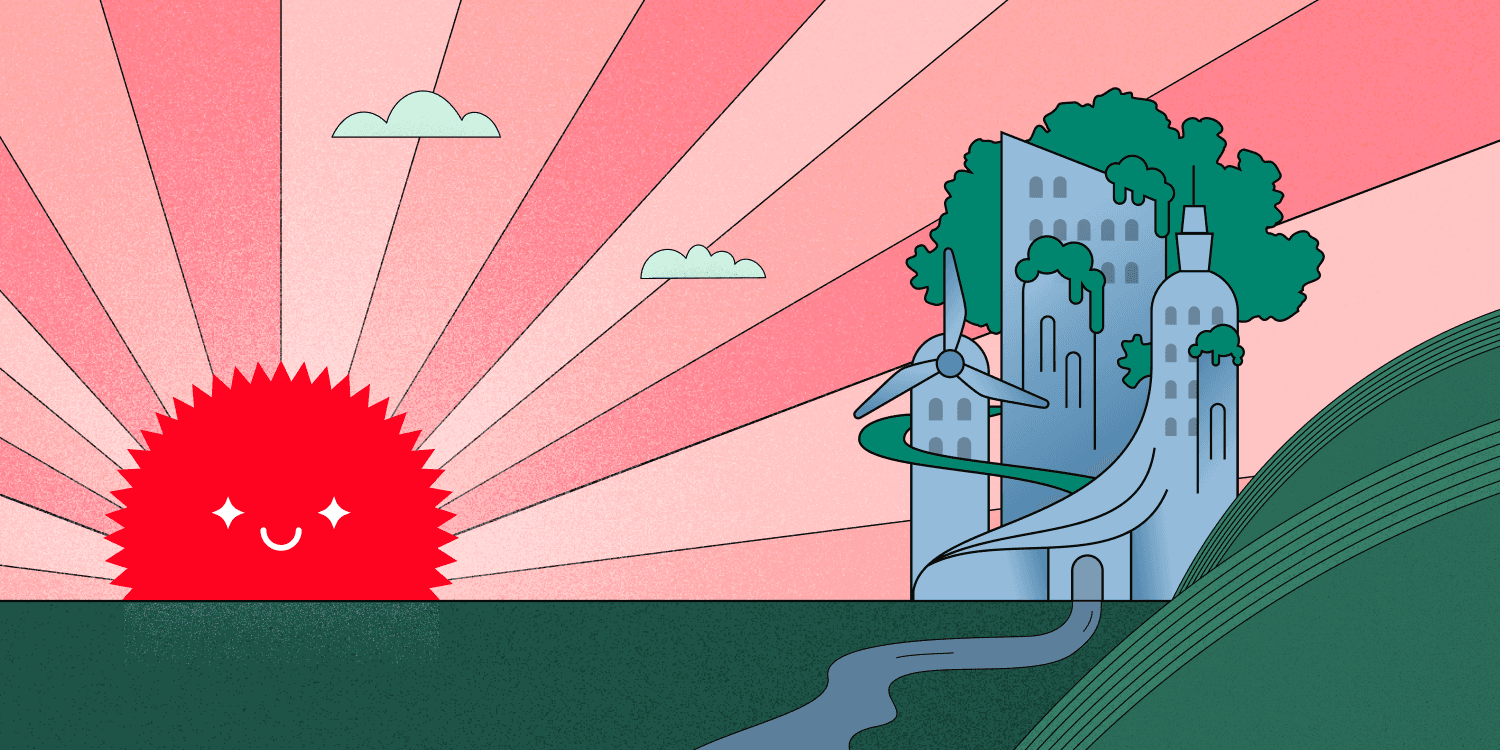 Optimism Retros reward contributors for what they have already contributed to the collective. So, you don't need to put in specific work or proposals to apply to the RetroPGF 3. Just track what you've already done on Optimism, create a profile, and submit an application.
It's worth keeping in mind that for RetroPGF 2, contributors received 10M OP in rewards. And 140 out of 190 contributors who were selected, received at least 10K OP.
If you applied for a grant and didn't get it, you should still apply for the RetroPGF 3!
How it Works
30M OP will be distributed in Round 3 to builders, artists, creators, and educators who had an impact on the growth and development of the Optimism Collective in the past months.
Applications will be reviewed by badgeholders, who will decide the amount of OP contributors will receive based on the impact they already had on the Optimism Collective.
It's all about what you've already done, not what you plan to do in the future. You shouldn't include future work or plans as that might disqualify you.
Applications are open through October 23.
Winners will be announced in January 2024, and OP will be distributed over the next 90 days.
Selecting Your Category
Artists and creators should apply under the "End User Experience & Adoption" category.
This category includes work that impacted end users or brought new users to any Optimism chain (Optimism, BASE, Zora Network). The key metric that will be evaluated under this category is the number of active users.
Contributions under this category are the ones that support end-user adoption and engagement. These types of contributions include interfaces, educational resources, applications, onboarding tools and applications.
Consider any songs, albums, or videos you have released, full projects you've launched, programs you've run, or content you've created that may have driven adoption to the Optimism Collective, even indirectly.
How to Apply
Artists and creators will create a profile and submit their application by heading to the retro sign up portal. You will need to build a profile and write your Submission.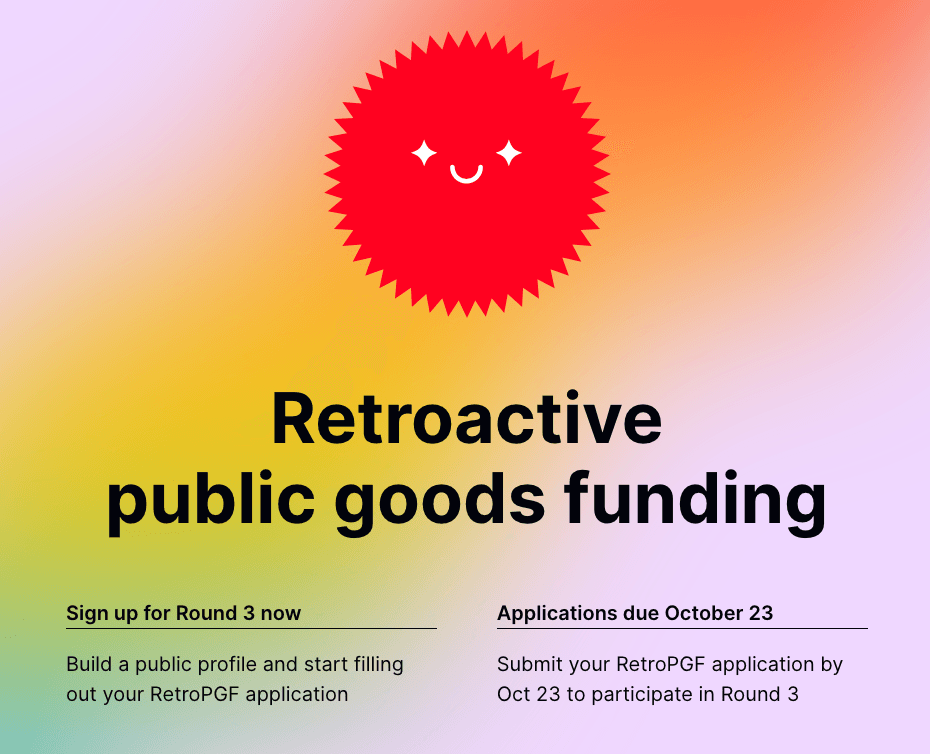 Submission
Impact Statement
The first section in the submission is the Impact Statement, where you cover your contributions to the Optimism Collective.
Make sure to be succinct and include the most important information in the first sentences.
Contributions
Start by clearly stating the problems you've solved and for whom. Or the ways in which you have driven adoption and usage of Optimism. Be specific about the impact your contribution had on the Collective and who benefited from it.
Explain the tangible and intangible benefits of your contributions.
How many songs did you drop, how many mints, and collectors do you have? What primary sales and volume? What content campaigns have you run? What X spaces?
What's the impact that your music has in the space? Why is your community unique? How does your music help develop culture on the Optimism Collective (Optimism, BASE, Zora Network)?
Describe the types of Optimists, projects and companies benefited from your contribution.
Include your community, collaborations with other artists, participation in artist cohorts and programs, partnerships with projects, and platforms.
Links
Include links to your drops, X posts, videos, podcasts, dashboards, tutorials, Etherscan, or any others that can show your impact. Each link must include a description to why they are relevant.
Make sure to explain why these metrics have helped end-user adoption and engagement of the Optimism collective.
Don't forget to include any other Optimism grants or funding that you might have received.
Closing Thoughts
Retroactive Funding stands as a unique opportunity for artists and creators to benefit from their contributions to the Optimism Collective, even if they didn't know they had contributed.
It's not just a chance to gain recognition for your past contributions but also the possibility of getting a financial reward that can fuel your future projects and initiatives.
As the application window is open until October 23, take the time to compile a comprehensive and compelling application.
Good luck with your application!
If you have any questions, shoot us an email at sebastian@investinmusic.xyz.
---
Invest in Music is free to subscribe and powered by NFT Now.
Collect the Invest in Music Pass and join the Collector Chat.
Listen and Watch: Spinamp | YouTube
Follow: Twitter | Instagram | TikTok | Lens
---
Disclaimer: The content of this announcement is published in the United States of America and persons who access it agree to do so in accordance with applicable US law. Coop Records Management LLC ("CRM") is not a wallet provider, exchange, broker, financial institution, money services business, or creditor.
The Invest in Music podcast, newsletter or other materials from CRM (collectively, "Content") is for informational purposes only, and should not be construed as legal, tax, investment, financial or other advice. Nothing in this post or in any Content constitutes a solicitation, recommendation, endorsement, or offer by CRM or any third party service provider to buy or sell any securities or financial instruments or products. All Content is information of a general nature and does not address the circumstances of any particular individual or entity. CRM is not a fiduciary by virtue of any person's use of or access to Content. You alone assume the sole responsibility of evaluating the merits and risks associated with the use of Content before making any decisions based on such Content.
You should not treat any opinion expressed by Cooper Turley or others with respect to the Content as a specific inducement to make a particular NFT purchase or follow a particular strategy, but only as an expression of opinion. Before acting on information based on the Content, you should consider whether it is suitable for your particular circumstances and strongly consider seeking advice from your own legal, tax, investment, financial or other advisors. CRM or its affiliates or clients may, directly or indirectly, have a financial interest in Content discussed.